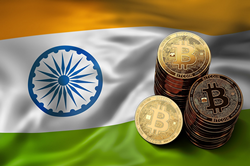 The scenario for blockchain implementation is ideal for India. The country's aim to bring logistical expenses to global benchmark levels, within the top 25 rankings by 2030 needs the actualization of technologies that increase operational efficiency through cost-cutting and value addition.

PALO ALTO, Calif. (PRWEB)
September 28, 2022
As the world's fastest-growing economy, India's forward-looking vision is reflected in its aim to become a $5 trillion economy by 2025. HashCash Consultants CEO Raj Chowdhury acknowledges the ongoing developmental reforms, putting the spotlight on the need for the implementation of blockchain along with other tech innovations across different sectors to maximize growth, including the logistics and supply chain sectors.
The Indian government has adopted a National Logistics Policy targeting a reduction of high transportation costs. The country has improved significantly, currently ranking 44th in the World Bank's Logistics Performance Index, and is currently targeting to reduce its overall logistics costs from 13-14% of the nation's overall GDP to 7-8%, on par with the developed nations. Logistics form the backbone of the nation's international trade, and the sector will grow at a 10.5% CAGR till 2025. Along with rapid infrastructure setups, India also needs to implement upgrades on the technology front to create an efficient logistics sector driven forward by data-centric decision-making. Blockchain, along with other technological innovations, can become a vital cog in the wheel, streamlining processes while validating transactions and eliminating intermediaries.
The Hashcash Chief, a noted blockchain pioneer, states, "the scenario for blockchain implementation is ideal in a nation like India. The country's aim to bring logistical expenses to global benchmark levels, within the top 25 rankings by 2030 needs the actualization of technologies that increase operational efficiency through efficient cost-cutting and value addition."
The world's largest democracy by population has already recognized blockchain's disruptive potential, adopting a national policy framework for rapid integration of the technology with the existing infrastructure. NITI Aayog, the national think-tank for policy formation, has recommended using the technology for supply chains(fertilizers, pharmaceuticals), land records, verification of immunization records, prevention, energy management, and more. Blockchain can enable quick and economical product delivery, increase traceability and improve coordination and finance access between the stakeholders with real-time visibility.
"A decentralized blockchain ledger recording transactions in real-time safeguards data integrity while ensuring permission accessibility across the entire network. This makes blockchain a boon for the logistics industry- offering time-stamped transaction records, provenance, and tokenization of key parameters," concluded Chowdhury, who had previously highlighted blockchain's potential in sustainable energy management and supply chains for blood banks.
Led by Chowdhury, HashCash Consultants is a global frontrunner winning top awards in blockchain development. The US-based company has deployed globally acclaimed blockchain solutions in more than 26 countries including Finland, Vietnam, and Ireland. In the middle of the global recession, HashCash announced plans for expansion and recruitment, opening a 2-acre HashCash Park in Eastern India and an R&D center in the Middle East.
Blockchain as a technology can significantly improve operational efficiency in blockchain and supply chain management. The technology's features to provide a reliable and comprehensive audit trail recording real-time transactions are invaluable and can help organizations leverage growth opportunities through process optimization and cost-cutting.

Raj Chowdhury is the Managing Director of HashCash Consultants and a Blockchain pioneer. Raj pioneered the first interbank Trade Finance and Remittance implementation of Blockchain Technology between two of the largest global banks. Raj is a prominent voice in the Blockchain and Cryptocurrency space and actively engages with policymakers in this area. He is a contributor to Economic Times, Business World, and CNNMoney and advises industry leaders in the adoption of Blockchain. He is a member of Asha Silicon Valley, a nonprofit committed to education for children in emerging countries. Author of the book 'The Dark Secret of the Silicon Valley', Raj is an investor in blockchain and cryptocurrency companies and an active member of the philanthropic community.
Share article on social media or email: